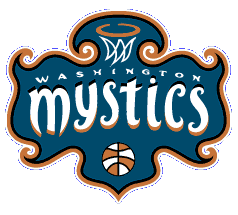 Marketing Chamique

Holdsclaw trying to win the endorsement game
Posted: Tuesday June 08, 1999 12:00 AM
| | |
| --- | --- |
| | Be Like Mique: Sports marketers hope Chamique Holdsclaw will have the appeal of popular male atheletes. Todd Warshaw - Allsport |
ATLANTA (CNN/SI) -- Think of the athletes who've become household names, and mostly, men come to mind -- Michael, as in Jordan; Tiger, as in Woods; and Jeff, as in Gordon.
Yet despite the advances they've made on the playing field, most female athletes still aren't competitive in the endorsement arena. But that could soon change because that was then, and this is now.
And now is Chamique Holdsclaw.
Holdsclaw is the latest candidate trying to bring gender equity to the sports marketing game.
During her career at Tennessee, she was the biggest star in women's college basketball. A winner of both the Naismith and Sullivan Awards, she led the Lady Volunteers to three consecutive national championships. Now Holdsclaw is ready to put on a pro uniform -- and some celebrity gloss. And she's loving every minute of it.
"It's like a blessing," she says. "It's the reward at the end of the tunnel. I've worked so hard all my life to be a successful athlete, and it's like my time has come." Holdsclaw has already captured the sports market. Nike and Adidas began wooing her long before her college eligibility ended in March. Adidas, which had the Lady Vols team under contract, designed a women's shoe because its men's shoe didn't fit Holdsclaw's narrow feet. Nike sent representatives to Tennessee's home and away games and arranged for Holdsclaw and her teammates to meet Michael Jordan last season.
"It was a lot fun," Holdsclaw said. "He's a great guy. He wants me in the Nike family. I just have to decide. It's a waiting process."
Everyone from WNBA officials to women's sports advocates to Holdsclaw herself is hoping that she will become the first female athlete with Michael Jordan, Tiger Woods-like crossover appeal. To help her achieve it, Holdsclaw has hired Jack McCue as her manager. His specialty is charting the careers of fashion models.
"We want boys to look at Chamique and be able to say 'Wow she's cool' and at the same time she's a great athlete. But at the same time she's hot," McCue said. "We want little girls to say 'Wow she's beautiful but she plays pro sports too. I can do that. I can wear her shoe and tomorrow go out and buy her cosmetics.'"
McCue arranged for Holdsclaw to audition for two movie roles and is in talks with soft drink and cosmetics companies about endorsements. He plans to show potential sponsors the softer side of Holdsclaw.
And that's a side she wants to show. "I think you have to be feminine. You can't be a basketball player off the court and be rough. You have to, I guess, it's something you should have been raised with, to be a female, because that's what we are."
Despite his client's athletic accomplishments, good looks and girl-next-door charm, McCue says he still must spice up Holdsclaw's image with a dose of sexiness to insure that she turns heads on Madison Avenue.
"You have to be sexy and beautiful and yet be an athlete and that's what I don't think anyone to date have been great at achieving," McCue says. "I've yet to see a major cosmetics or fashion design company sign a female athlete. The problem is the image."
And it's that "image" that some female athletes like professional soccer star Julie Foudy finds troubling.
"It's unfortunate, I think, that you have to really market women athletes like that," Foudy says. "In a way that we have to make you feminine. We have to make you attractive. We have to make you perfect to appeal to all these companies."
It's a sensitive subject that hasn't been lost on Holdsclaw.
"The only situation in which it really bothered me was the beach volleyball. I'm friends with Gabby Reece, and she's telling me that they have to go out there and wear skimpy bathing suits to get men to watch the volleyball matches. And when you go overseas in different countries, they play basketball in spandex and tight shirts so that men will come to the games -- and that's the only part as far as gender that I don't like."
Very few women have succeeded in the male-dominated product endorsement arena. According to the Sports Marketing Newsletter, in recent years, only three female athletes--Chris Evert, Nancy Kerrigan and Monica Seles---have been among the most popular spokespersons. And all three were from individual sports. It remains to be seen if Holdsclaw, a player from a team sport, can score with sponsors.
"In a team sport it's been a long time in coming," says Donna DeVarona, founder of the Women's Sports Foundation. "Because people didn't accept women athletes as team players, being aggressive and sweaty. You know knocking each other down. But we're coming of a new age."
As far as McCue is concerned, his client will help pave the way to change. "It's tough because most female athletes are considered hard and not able to be sexy or beautiful but certain ones today are changing that image and Chamique is one of them."
But it could also prove tough for Holdsclaw, if only because the sponsor-sensitive WNBA restricts player endorsements during the season. While her representatives look for ways around the rules, Holdsclaw isn't sweating.
"If I have two or three good sponsors, that's good enough for me because I don't need to be running around and having my face on every poster because it's overexposure."
In the meantime, Holdsclaw is also a somewhat reluctant participant in the image makeover her manager is attempting.
"I think Mr. McCue is kinda pushing it a little bit more than me," said Holdsclaw. "But I think I'll just enjoy it. But my number one priority is basketball."
As her image is molded and marketed in the coming months, Holdsclaw will be seen by some as a hoops star while others will see her as a glamour queen.
Holdsclaw says she just wants to be sure that when she looks in the mirror, she always sees someone she's comfortable with.