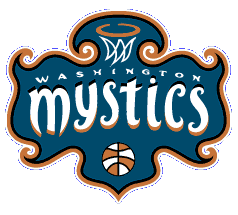 News
Chamique News
Last Games
Articles
Next Games
Column
Archives

Facts
Statistics
Biography

Interactive
Poll
Quiz
Contest
Feedback
Special
Site News
Credits
Links
Literature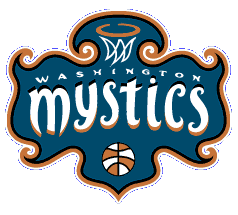 HOOP DREAMS
Nearly every kid dreams of becoming a professional athlete at some point in their life. For Chamique, that dream formed on the basketball court. And now, more than 15 years after the dream first crept into her mind, she is about to see it come true. But even as her excitement grows, she still hasn't forgotten how and where it all began.


Chamique first turned her attention to basketball when her life was turned upside down. As an 11-year-old girl, Chamique's parents separated and she wound up going to stay with her grandmother, June Holdsclaw. Although her grandmother also lived in Queens, New York, a mere 15 minutes away from her parents, the move separated Chamique from her friends and left her alone in a new neighborhood. Her first summer with her grandmother, Chamique spent most of her time hanging out with her older cousins, one of whom went to the local playground to play basketball every day. Chamique used to tag along and watch all the older boys run up and down the courts all day.

Born on August 9, 1977
Born in Astoria, New York
Height 6-2
Weight 167
Position Forward
When the guys were done, Chamique would step onto the court and shoot around herself. Eventually, the guys at the courts couldn't help but notice that this little girl had game! Pretty soon, Chamique was playing ball with the rest of the guys, sharpening her skills, and preparing herself for what was to come.

HITTING THE BOOKS AND THE BOARDS

While Chamique worked hard on the court, her grandmother was working plenty hard elsewhere. June Holdsclaw worked as a hospital records clerk and also took part-time jobs to ensure that Chamique could attend a private school and get a good education. By the time high school rolled around, Chamique's basketball skills were already earning her a nice reputation around her neighborhood. But Chamique's grandmother always stressed that there was much more to life than just basketball. Heeding her advice, Chamique quickly adapted to her grandmother's strict rules. Homework was done as soon as she came home from school. Church was attended every Sunday. No exceptions. As her grandmother used to say, "That's why you are who you are."
Chamique's grandmother's guidance paid off, as Chamique excelled on the court as well as in the classroom. Attending Christ The King High School, she led her team to an amazing four straight state basketball championships. Now nationally recognized, an intense recruiting war led to scholarship offers from just about every college in the nation. Chamique's choice: the University of Tennessee at Knoxville.

NEW SCHOOL, SAME CHAMIQUE

Even the best high school players usually take a couple of years to get used to playing on the much more difficult college level. While there was no denying Chamique's skills on the court, nobody could have ever imagined what would happen when she arrived at college.

| | | |
| --- | --- | --- |
| She won. Boy, did she win! The girl who could do no wrong in high school, wasted no time continuing her winning ways on the collegiate level. From the moment she stepped on the court for Tennessee, she had an immediate impact, leading the team to three straight national championships. Along the way, Holdsclaw picked up every imaginable award, and won over fans across the country with her exciting play. | | Chamique enjoying life |

After a junior season that saw Chamique lead Tennessee to a perfect 39-0 record and their third consecutive national championship, there were tons of rumors that she was going to leave school early to join a professional league. But Chamique, recognizing the importance of an education, decided to return for her senior year and complete her bachelor's degree in political science. In a senior season full of accolades and excitement, the highlight had to come in Chamique's final home game in front of her adoring Tennessee fans. Following the game, she strolled out to center court, amidst a rousing ovation from the crowd, knelt down and kissed the court on which she had played for the past four years. Although Chamique fell just short of winning her fourth championship just weeks later (Tennessee was eliminated in the NCAA tournament), she did complete her degree, an even more impressive accomplishment.

THE DREAM COMES TRUE

As she prepares to begin her professional career, Chamique enters the WNBA surrounded by high expectations.

High School Christ the King
Colloge Tennessee
Drafted 1999, Pick No. 1
Team Washington Mystic
Jersey Number 23

In the few months following the end of her collegiate career, Chamique has been pursued by the media, appeared in countless magazines, on tons of television talk shows and radio programs, and has been courted by companies from across the world that want her to endorse their products. She has been called the "female Michael Jordan" repeatedly and is even being pursued by Hollywood directors who hope her natural charisma will carry over into acting. And all this before she has even taken one professional shot. Sound overwhelming? Well, in typical Chamique fashion, this hoopster has taken it all in stride. She spent her summer back home in New York, returning to the courts where she first watched the guys play. Only this time around, it's the guys watching her.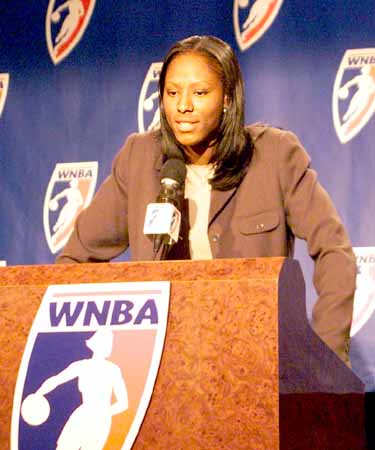 top